Introduction on Bail : Indicative List of Factors for Granting Bail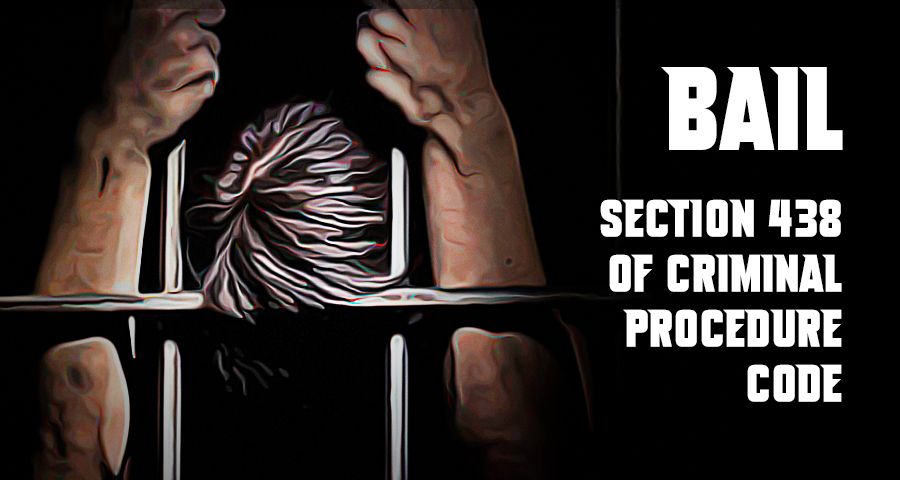 What is Bail?
Bail means an accused is granted release from custody from the police and into the custody of a person that is normally known to the accused (the sureties) through a knowledgeable bail lawyer in India.  Bail can be granted at any stage of the trial to the accused.
Bail is a derivative from the Latin word "bajulus" meaning "bearer". It is primarily used in law enforcement to refer to the release of a person from police custody by posting bail.
Bail is often granted by a judge, magistrate or other judicial officer as either part of an arraignment procedure or on request from the defendant or their attorney. If bail is denied, then the defendant will remain in jail until trial or sentencing. If bail is granted, then the defendant will usually have to post some amount of money as bond.
The sureties make an undertaking that the accused will appear at a specified time and place to answer the charge against them.
If the accused fails to be present, it can mean the sureties may be liable to lose the amount of money that was issued when bail was granted. So, basically the purpose of bail is to ensure the presence of the accused at their trial and at the same time not unreasonably interfere with their personal liberty.
The term has not been defined anywhere in the Code of Criminal Procedure, 1973 however the terms bailable and non bailable offences are mentioned in Section 2(a) of CrPC. The sections 436 till 450 of CrPC deal with the grant, the bail and bonds, in matters of criminal nature.
Origin of Bail
The concept of bail was first introduced in England.
The person who invented bail was a judge in the 11th century, Henry de Bracton.
Henry de Bracton was born in approximately 1210 and died in 1268. He was an English Judge and jurist of Norman descent who is often called "The Father of English Law." In his lifetime, he participated in 20 cases before the King's Court and he wrote many books on law.
In his book "De Legibus et Consuetudinibus Angliae" (Of Laws and Customs of England), it says "a man should be bailed as soon as he is taken." The invention of bail helped to reduce the number of people imprisoned for debts owed to their lord because it enabled them to work out their debt with time outside prison waiting for their day in court.
The idea of paying bail to release a person who is in jail pending the outcome of a trial first came up in the United States.
The Eighth Amendment to the United States Constitution prohibits excessive bail, and courts have long recognized that bail plays a crucial role in ensuring defendants show up at court.
However, it wasn't until 1784 that New York passed legislation authorizing courts to hear applications for bail.
In which cases can one get bail?
Section 436 of the Code of Criminal Procedure states that any person who is detained by a police officer without a warrant or that person is prepared in the custody of the officer before the court has granted the person bail, shall be released on bail through bond without any kind of sureties.
In non-bailable offences, bail depends on discretion of the court under Section 437 (1) CrPC and the court should impose some necessary restrictions in the circumstances under section 473(3).
This section of the Code of Criminal Procedure allows a Court to release an accused on bail at its discretion.
This section on bail at the discretion of the court under Section 437 (1) CrPC, enables courts to release an accused person on bail if he or she is not likely to abscond and has no record of committing offences before. It may also be released if it is in the interest of justice. The said person will be provided with a personal bond and will have to furnish a surety.
If accused is found guilty of murder or manslaughter, one could face a life sentence. If you are found not guilty by reason of insanity, or if your lawyer gets a not guilty decision on preliminaries, you may be able to get bail.
However, in case the person accused is a woman, child, sick or infirm person, the court has discretion in releasing such a person. In order for someone to be granted bail they need to show that they are unlikely to re offend if released from custody. They must also show that they have a good chance of showing up for their court date. Finally, there must be no danger that the person will commit another offence while awaiting trial in jail. Similarly, if the accused had been previously convicted for offence punishable for more than 7 years or life imprisonment or death or the accused had been previously convicted twice for an offence for 3 years or more but less than 7 years cannot be granted bail.
An indicative list of factors which are considered while granting or refusing an application for bail is as follows:
1. Reasonable fear of the observers being messed with, and peril, obviously, of equity being impeded by award of bail.
2. Whether there is any at first sight or sensible ground to accept that the accused had committed the offense
3. Medical condition, health, age and sex of the accused
4. Danger of accused absconding or Probability of fleeing if released on bail
5. History, character, conduct, means, position, circumstances and standing of the accused
6. Nature and gravity of the charge
7. The welfare of the society
8. Severity of the punishment in the event of conviction
9. Likelihood of the offense being rehashed
Bail should be granted to any person who has been lawfully arrested and is to be detained in custody, subject to the power of the court to refuse bail in certain circumstances. For example, where there are substantial grounds for believing that he may commit an offence while on release or that he may not appear at trial if released.
The purpose of bail is twofold: it provides an incentive for a suspect to show up for trial, and it ensures public safety by allowing him/her to be monitored while waiting
Any official or court delivering any individual on bail for a situation of non-bail able offense is needed to record in writing their purposes behind doing as such.
For any assistance relating to the bail application, contact the best lawyers in Mumbai.